Rick Cesari on How to Develop a Powerful Video Marketing Strategy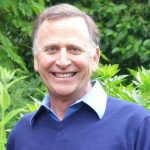 Rick Cesari has been a pioneer in Brand Response advertising since the early 90's. He helped create the concept of "sell while you brand" and has been the force behind the creation of many of today's iconic consumer brands including Sonicare, The George Foreman Grill, OxiClean, and many others. He has helped take companies like GoPro from start-up to over $1 billion in sales in just a few short years.
Rick's newest book, Video Persuasion, puts his experience with winning companies in the hands of everyday business owners, marketers, brand managers, and more. His innovative ideas around video marketing are changing the game for brands big and small alike. Today he's focused on video marketing as a powerful tool for increasing sales and building your business. In Video Persuasion, Rick shares his best practices for influencing customers by creating and leveraging compelling stories on video.
When not working, Rick enjoys reading, skiing, fishing, and hiking. For his 50th birthday, he achieved one of his lifelong goals: successfully summiting Mt. McKinley. Rick resides with his wife Martha and daughter Anna in Seattle, Washington.
Keep the conversation going and share this episode with someone who could use a dose of inspiration today.
Thanks so much for listening. 🙂
LINKS
Learn more about Rick Cesari on his website here.
What's it like working with George Foreman? Read what Rick says here.
Get more out of PYP with these links:
We always appreciate your rating and review on iTunes!
Like the show? Click the purple icon to subscribe in iTunes and leave me a review, which will help others find this inspirational content. Thank you for listening!