Become the Leader You're Destined to Be
Learn the 11 skills experts use to have more influence and impact in less time than it takes your favorite football team to win the game.
Jenny Davis was the fastest woman in Scottish sprint cycling. As a Commonwealth Games Medalist, Jenny understands what it takes to envision, plan, train, compete, and thrive on and off the track. The quickest way to innovate is to take lessons from one world and apply them in another. Using timeless principles she has successfully…
SEE ALL SHOWNOTES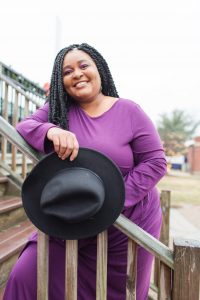 Liletta Harlem is an Author, Event Coordinator, Motivational Speaker, Women's Group Facilitator for Domestic Violence, Television Producer /Host, and CEO and Founder of her own companies entitled Big Sis & Company, and Keep The Box, LLC. Liletta has received training in Crisis Counseling, Group Counseling, Psychology, and Domestic Violence counseling. She currently is the Host…
SEE ALL SHOWNOTES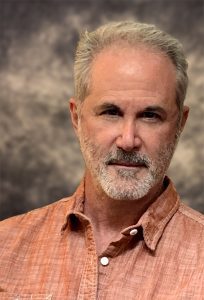 Eric Rogell is the host of the "Warriors, Lovers, Kings, and Heroes" podcast, producer of The Complete Man Summit, a bestselling author, and a mentor creating bold, inspirational leaders who want to ignite motivation, vision, and purpose in their teams. He's the author of the bestselling guide to creating lasting relationships, The Art of War…
SEE ALL SHOWNOTES
I launched this podcast in January 2014 with a dream of exploring the intersection of the call to leadership, storytelling, and the power of audio to influence and transform. Through the lens of an American football game, the show is as strong as ever with an array of guests representing multiple industries -- everything from business to the arts to sports to education to entertainment to healthcare to tech. The listening experience is fun, relevant, and useful, inspiring listeners to take action and think critically so that your life is elevated in a way that matters to you. I also publish episodes I call "Audibles" where I explore personal transformation topics like self-awareness, responsibility, truth, culture, and love. Guests and audiences alike love the format. No two shows are ever the same!
Podcasting allows me to not only live my broadcasting dream but also my purpose as a thought leader and coach who is committed to lifelong learning and personal transformation. I love podcasting for so many reasons and I'm grateful you've chosen to share some time with me here. Welcome to Team PYP!
"Through a process of self-inquisition
You will pinpoint your values and mission
With these things all revealed
You can take to the field
And confidently play your position."
Mary Lou Kayser