Become the Leader You're Destined to Be
Learn the 11 skills experts use to have more influence and impact in less time than it takes your favorite football team to win the game.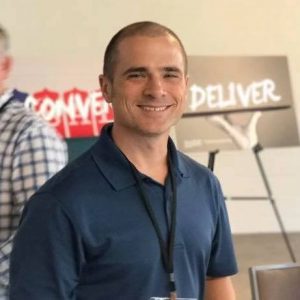 As the founder of Business Builder Camp, Wayne Herring has helped men across the country grow their businesses into successful and thriving enterprises. However, there is so much more to his story than simply "coach" or "consultant." Wayne has worked as a specialty drilling and blasting contractor and an organic farmer. He has run ultra…
SEE ALL SHOWNOTES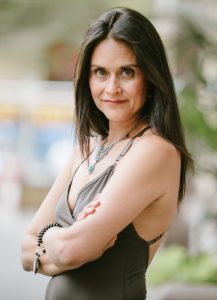 Elsie Escobar is a die-hard podcast junkie who lives, breathes, and works the medium since 2006. She has worked for Libsyn (where PYP is hosted) since 2007 and has had the pleasure of working with hundreds of podcasters, sharing tools for better production, educating them in the fast-moving podcasting space, as well as cultivating a…
SEE ALL SHOWNOTES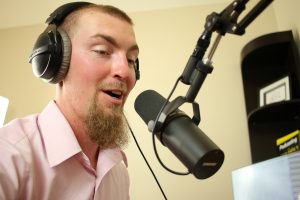 Ben Krueger is the founder and CEO of Cashflow Podcasting, where they help industry advocates reach more people, change more lives and move entire industries forward. Having collaborated on 100s of podcasts since 2012, they've developed 8 Podcast Principles that when applied, lead to highly effective business podcasts. Built on these principles, they've developed a…
SEE ALL SHOWNOTES
I launched this podcast in January 2014 with a dream of exploring the intersection of the call to leadership, storytelling, and the power of audio to influence and transform. Through the lens of an American football game, the show is as strong as ever with an array of guests representing multiple industries -- everything from business to the arts to sports to education to entertainment to healthcare to tech. The listening experience is fun, relevant, and useful, inspiring listeners to take action and think critically so that your life is elevated in a way that matters to you. I also publish episodes I call "Audibles" where I explore personal transformation topics like self-awareness, responsibility, truth, culture, and love. Guests and audiences alike love the format. No two shows are ever the same!
Podcasting allows me to not only live my broadcasting dream but also my purpose as a thought leader and coach who is committed to lifelong learning and personal transformation. I love podcasting for so many reasons and I'm grateful you've chosen to share some time with me here. Welcome to Team PYP!
"Through a process of self-inquisition
You will pinpoint your values and mission
With these things all revealed
You can take to the field
And confidently play your position."
Mary Lou Kayser