RUN YOUR BALL INTO THE END ZONE FASTER.
You're not here to be average. Neither is our monthly "Find Your Football" newsletter. All substance, no fluff. Promise.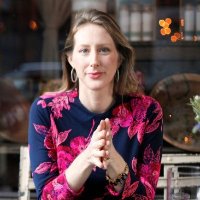 "Do you guys remember Periscope or Meerkat?" today's PYP MVP Lauren Fritsch asked during our conversation. "That was the hottest thing at SXSW a couple of years ago…and where are they now?" We both chuckled about this. "The world is changing at an incredible pace," she continued. "And it's great to be curious and it's…
Become a better leader. Transform your business, career or life. Discover what's possible today!