A Leadership Podcast Inspiring Listeners to Experience a More Extraordinary Life, Business & Career.
RUN YOUR BALL INTO THE END ZONE FASTER.
You're not here to be average. Neither is our monthly "Find Your Football" newsletter. All substance, no fluff. Promise.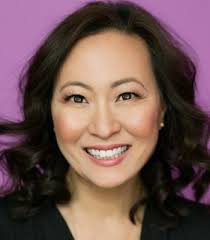 Kick Off! Jeany Park is the CEO and co-Founder of Compass Rose Video. She specializes in video marketing for the savvy entrepreneur and business owner, helping them to leverage the most important, hot new tool in content marketing: video. Previously, Jeany had a 15 year career as an actress, and now gets to combine her…
Become a better leader. Transform your business, career or life. Discover what's possible today!