Reimagining Leadership & Success for the 21st Century.
Hey Team!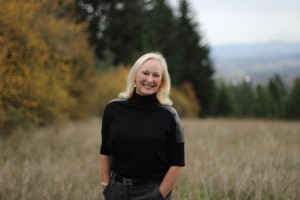 Mary Lou Kayser here. I'm excited you found your way to my podcast and website. It's listeners like you — successful people who appreciate showing up, doing the work, and making no excuses — who get me excited each time I create and publish a new episode of my show.
Thanks so much for tuning in! 🙂
Each episode of the PYP Podcast is designed to enlighten and entertain you with stories and content that are relevant, interesting, and valuable as you navigate through an increasingly chaotic and busy world.  We learn best from stories, which is why my goal for each episode is to give you a fun, uplifting, and insightful listen as you drive, work out, do chores, or travel from one part of the world to another.
My Journey
I've been running my own business since 2003, full time since 2005. Looking back on the last ten years, it's amazing to see how much has changed in the way we all get things done these days. I got turned on to podcasting in 2013 by my mentor in the podcasting world, John Lee Dumas of the wildly popular podcast Entrepreneurs on Fire.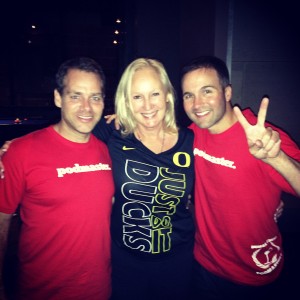 It was such an honor meeting John and learning even more about serving my audience, making my show better, and the overall podcasting journey!
My Business
I get a lot of questions about podcasting and how it fits into my business model. In a nutshell…
The Play Your Position Podcast is one facet of my primary business, The Kingfisher Group, which provides strategy, consulting, content creation, and writing services for any project where communicating accurately and concisely is key to its success. My clients are experts from a variety of industries who value working with me for my expertise in writing, creativity, personal branding, transformational leadership, content marketing, and entrepreneurship.
I first launched the podcast as a passion project because I love stories, and I love having insightful and authentic conversations with real people who are committed to living life on purpose.
Not long after launching the show, I discovered how generous my guests are about sharing value. Over time, the podcast has continued to grow and expand my business in ways I never imagined. (If you'd like to learn more about how podcasting can help your business grow, click here.)
Prior to launching The Kingfisher Group, I was an award-winning instructor in both secodnary and post-secondary education. Even though I'm not currently working in a traditional classroom, teaching continues to be at the core of what I do in the business world.
I keep an active blog over on my sister site, MaryLouKayser.com, and I'm the author of several books including Personal Branding Secrets for Beginners. I earned a master's degree in the art of teaching from Lewis and Clark College and a bachelor's degree in English with an emphasis in creative writing from the University of Puget Sound.
People often refer to me as their "Secret Weapon" behind content-driven projects. As a big picture thinker, I'm able to "map out the plays" and get the project ball into the metaphorical End Zone.
My Personal Life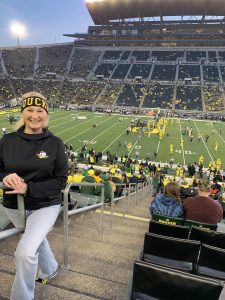 If it isn't already obvious, I'm an avid sports fan with a passion for all things Oregon Ducks and Marcus Mariota. I have two children I'm quite fond of and I'm grateful every day to live in the beautiful Pacific Northwest near Portland with my family and two cats. During the summers while in college, I worked as a white water rafting guide on the Kenai River in Alaska. I love to boogie board, and one of my lifelong dreams is to take my kids on a kayaking adventure in Greenland.
Oh, and to have dinner with Marcus Mariota. So if you have a connection and are willing to make a warm introduction… 🙂
Working with Me
There are many ways to work with me.
I'm available for speaking engagements, workshops, and private consulting and coaching. Click the link below to see what's possible!
Thanks for listening,
Mary Lou