Heidi Piper on Why the Right Answer Is Always Choose Love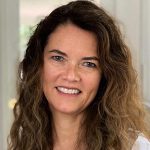 Heidi Piper is an author, speaker, and transformational workshop leader who spent her entire career in one company before changing gears and following a new path in life. During Heidi's three decades living in Europe and working at Fortune 50 company Procter & Gamble, she led teams to deliver innovation for some of the world's most iconic brands. She now lives in Boulder, Colorado and supports global senior leaders and their teams through transformation with her company, PhoenixRising.
Heidi Piper is committed to helping heal the world through intentional action. She is passionate about the calling for all of us to choose love, every day, and particularly in the most trying of situations, to facilitate our personal and collective healing. Above all, she is grateful for her role as the mother of two amazing young adults. Choose Love is Heidi's first book and is already making a huge difference in readers' lives.
Keep the conversation going and share this episode with someone who could use a dose of inspiration today.
Thanks so much for listening. 🙂
LINKS
Get a copy of Heidi's book Choose Love on Amazon.
Watch Heidi's speech from Boulder's Story Slam October 2019:
Get more out of PYP with these links:
We always appreciate your rating and review on iTunes!
Like the show? Click the purple icon to subscribe in iTunes and leave me a review, which will help others find this inspirational content. Thank you for listening!