Brad Mulvey on Igniting Your Potential to Create a Life Worth Living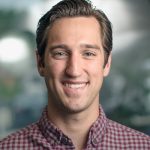 Brad Mulvey is a husband, podcast host, personal development thought leader and data-driven marketing consultant. He hosts the Millennial Mastermind Podcast, a show dedicated to giving entrepreneurial millennials the tools, tactics, and inspiration to turn their dreams into reality. Each week, he interviews successful entrepreneurs, authors, thought leaders, and experts to share their stories and their advice on how to create a life worth living.
Brad's own personal development journey was born from a place of frustration and desperation. Like many of us, he found himself at a point in life where he felt he was unfulfilled, undervalued, and underpaid. Worse yet, he knew that there was a wealth of unmet potential deep inside of himself. It was at that point that he decided to take a stand and make a change. Thus was born the Millennial Mastermind Podcast. Now, he helps other young professionals ignite their potential and create a life worth living.
Brad's big recommendation? Create a content-based brand — a blog, podcast, YouTube channel…something that adds value to an audience who wants to learn from you again and again. You will be amazed at how quickly a content-based brand can develop!
Keep the conversation going and share this episode with someone who could use a dose of inspiration today.
Thanks so much for listening. 🙂
LINKS
Connect with Brad and take advantage of the resources he offers us here.
Get more out of PYP with these links:
We always appreciate your rating and review on iTunes!
Like the show? Click the purple icon to subscribe in iTunes and leave me a review, which will help others find this inspirational content. Thank you for listening!