21: Starting a Side Hustle — with Tracy Imm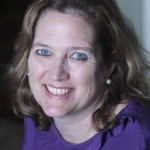 Listen to the episode (0:22:42)
Kick Off!
Tracy Imm is a premier communications and marketing strategist who understands the importance of investing in yourself if you're serious about winning big games in business and life. She is the author of the forthcoming book, The Brave Girl's Guide to a Dream Career in Corporate, and makes her home in the Baltimore-D.C. area.
Tracy also practices the art of the side hustle, something all professionals need to consider in this rapidly shifting economy. Getting downsized opened Tracy's eyes to the need for setting up multiple streams of income that you can turn up and turn down while you're working your corporate job and protect yourself from the ebbs and flows of the economy.
Move the Chains
It wasn't until Tracy realized she needed to invest in and hire her own coach that she was able to move her career down the field closer to the end zone. Had it not been for the two years she worked closely with her coach, Tracy believes she'd still be stuck on the sidelines waiting her turn to play in the game. She is now an advocate for joining Mastermind groups for anyone who is serious about personal and professional growth.
Moving on from the "blame game" has also helped Tracy reach new levels of success in her career and professional ventures. Holding herself 100% accountable for what happens in her life gives her a strength she didn't have when she was stuck in victim mode.
Touchdown!
Having the clarity around what she wants and making a quick decision about when to move ahead has served Tracy well and allowed her to see bigger results in her professional and personal life. This mindset has led Tracy to new opportunities she wouldn't have had if she'd played safe and let other people dictate the path she should follow.
Interview Links
Connect with Tracy on her website.
If you enjoyed the show, be sure to subscribe in iTunes and leave me a review! Thank you!