MiMi Chau on Leading Beyond the Hustle Culture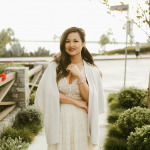 MiMi Chau first appeared here on the Play Your Position Podcast in 2014.
A lot has happened in MiMi's life since then!
Not only did she meet her soulmate Henry, but she had her son and a few business experiences that didn't work out.
Today, MiMi is a Business and Transformation Coach + Reiki Master who helps clients honor their Divine Feminine in all aspects of their lives, including health, business, and love.
Through business coaching combined with holistic healing methods like Reiki to create balance, and manifest true potential for a fulfilling life, MiMi guides clients to trust their intuition, get clear on their soul purpose, and take action to create the life they desire.
The traditional concept of hustle is associated with masculinity and a focus on achievement, often at the cost of personal well-being and maybe at the cost of your piece of mind. Balancing this with feminine energy, which emphasizes balance, intuition, and self-care can lead to a more fulfilling and successful life. It involves finding a balance between drive, focus, determination and compassion, love, joy, service, and self-care.
As a mother, entrepreneur, coach, intuitive healer, spiritual seeker, and plant-medicine woman, MiMi has a passion for empowering and uplifting women. Founder of start-up Goddess Playground, MiMi is committed to deepening human connections in communities where people support each other.
Connect with MiMi Chau
Check out her special offer for Team PYP here!
Recommended Books
= = = = =
The Team here at PYP has put together another uplifting, insightful, and inspiring show for you today. Our goal is to bring you timely, relevant, and useful conversations so that you can experience more success, energy, and life on your leadership journey.
= = = = =
My latest book, The Far Unlit Unknown — is available now! Grab your copy here
Here are three more ways I can help you:
Share this episode with one person who could use a boost of inspiration and positivity today.
Bring me in to speak at your next event.
Book a free call with me today to discuss that book you finally want to write this year.
Episode Summary
Mimi's current call to leadership.
4:14
How to align yourself with the community that aligns with you.
9:26
Life doesn't end at a certain age.
15:17
How technology is transforming our world.
20:15
Conscious parenting and generational change.
25:56
How to start speaking your truth.
32:43
What is the difference between divine feminine and divine masculine?
37:28
How to get in touch with Mimi.
43:06
Leadership is an essential survival skill for women.