6: Success and Failure at 35,000 Feet — with Heather McKeown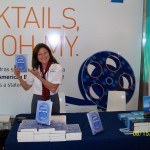 Listen to the episode (0:25:12)
Kick Off!
Heather McKeown is the author of the book, Above and Beyond: Inspiring Adventures into the Blue and currently serves passengers at 35,000 feet through her work as a Flight Attendant with JetBlue Airways. She is also the editor of The Optimist Newspaper, a publication dedicated to suicide prevention.
Move the Chains
What challenges flight attendants most of the time isn't what many people might think. Heather pulls back the curtain on how she and her colleagues manage their time and energy so they show up each day to play their best game for customers at 35,000 feet.
She also shares why she believes there is never enough polyester in anyone's life and how a severe heat wave at JFK could trigger a polyester meltdown worse than the disaster at Three Mile Island.
Finally, while most people would have given up their dream after one or two rejections, Heather celebrates the fact that she received 53 rejections to become a flight attendant between the ages of 18 and 22. Now, in her early sixties, Heather has been playing the flight attendant position successfully for the last ten years, proving it's never too late to make dreams come true.
Touchdown!
Getting kicked off the track team in 8th grade for running under the hurdles led Heather to become a nationally ranked runner. She believes that training and working harder are the keys to building a life that matters and leads to dreams coming true.
Interview Links
Buy Heather's book on Amazon by clicking the book cover: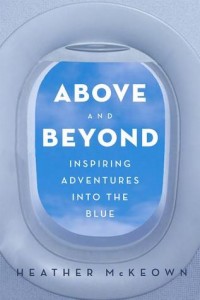 If you enjoyed the show, I would really appreciate your review in iTunes!