Tracy Goodwin on the Psychology of the Voice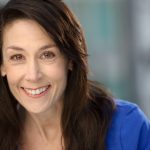 Tracy Goodwin takes us inside the fascinating world of how our voices influence our personal and professional lives. She says that if you aren't getting to the next level in your business and personal life, chances are good…it's your voice.
Over the last 30 years, Tracy Goodwin has had the honor of transforming the lives of hundreds of 7-figure entrepreneurs, executives, business professionals, and celebrities simply by shifting sounds that are sending the wrong message out of their voice.
Tracy's interest in how voices are subconsciously perceived and the effect that can have on a person's life and success started when she was a child. She was raised in a family where children were to be seen and not heard. She wasn't really allowed to speak. But, in spite of that, she started winning speaking awards when she was 12 years old. It was the one platform to use her voice and she thrived in that space.
She went on to be an award-winning actor and director. In her freshman year of college as she was studying acting, she had a horrific event happen on stage, and in an instant, her voice changed. It was that moment that set the real stage for the work she does today, Psychology of the Voice.
The Psychology of the Voice transforms her client's voices and lives because she goes after the drivers that are in their minds and the stories they are telling. It's those drivers that put those bad voice habits into place. We have to eradicate both to have true transformation and results that stick.
Links and Resources from Tracy Goodwin
Connect with Tracy Goodwin at her website Captivate the Room
Thanks for Supporting the Podcast!
The Team here at PYP has put together another uplifting, insightful, and inspiring show for you today. Our goal is to bring you timely, relevant, and useful conversations so that you can experience more success, energy, and LIFE as the leader of your business, career, side hustle, or passion.
If you haven't already been incredibly generous and awesome, now's your chance when you leave us a review and make sure to subscribe to the show wherever you listen to podcasts!
Here are a few ways I can help you: