Tommy Breedlove on Becoming Legendary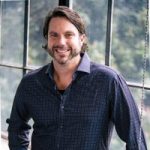 Returning for his second appearance on the Play Your Position Podcast, Tommy Breedlove shares his excitement about recently becoming a USA Today and Wall Street Journal best-selling author for his book, Legendary.  With humility and a tremendous amount of compassion for the hard journey we all face becoming our highest and best, Tommy believes, "No one is born a Legend, but anyone can become one."
Tommy and I had our first conversation back in 2018 which was a blast. Two years later, we are still laughing at ourselves and having a good time talking about ways to achieve greater success in business and life. We also celebrate Tommy's incredible achievement of becoming a published author!
Inspirational, uplifting, and full of useful tips for getting more of what you want out of life, today's episode with Tommy and me brings the HEAT! Game on, Team PYP!
Links & Resources
Thanks for listening!
The Team here at PYP has put together another uplifting, insightful, and inspiring show for you today. Our goal is to bring you timely, relevant, and useful conversations so that you can experience more success, energy, and LIFE as the leader of your business, career, side hustle, or passion.
If you haven't already been incredibly generous and awesome, now's your chance when you leave us a review and make sure to subscribe to the show wherever you listen to podcasts!
Here are a few ways I can help you: