Thor Conklin: "Execute! Execute! Execute!" (2nd Half)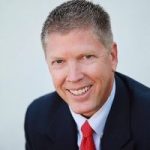 Listen to the episode (0:23:09)
Kick Off!
In the second half of my conversation with Thor Conklin (listen to the 1st half here), Thor gets into the details of how to execute on the plans we make for our lives, our businesses, our careers. Think that's easy? It's actually not. Through his latest venture, Peak Performance Nation, he teaches the tools, tips, tricks and strategies necessary to be a Peak Performer no matter what you do for a living. He qualifies the psychology of success in one word: Execution.
His mantra is, "Nothing you've learned matters – unless you can EXECUTE!" We hear you, Thor! Game on!
Move the Chains
For the last 16 years, Thor has been obsessed with finding out what makes the difference between the people who succeed wildly in life and the ones who say they want to succeed wildly — but never do.
Touchdown!
With the same energy and enthusiasm as he put forth in the first half, Thor doesn't skimp on the value he freely shares with Team PYP. It's practically impossible not to want to run out and get stuff done after listening to him walk through the parts of his Ultimate Success Map. This is an episode you will want to listen to again with pen and paper so you can catch more details of Thor's Ultimate Success Map the second time through and apply them to your life.
Interview Links
Follow Thor on Twitter @ThorConklin
Like the show? Click the purple icon to subscribe in iTunes and leave me a review, which will help others find this inspirational content. Thank you for listening!