Thor Conklin Shares Strategies for Improving Peak Performance (1st Half)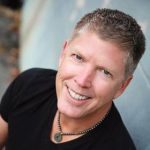 Listen to the episode (0:23:13)
Kick Off!
It's fun listening to Thor Conklin. He is full of energy, insights and passion for helping people achieve peak performance. What I noticed right away about Thor was his conviction about improving ourselves. He breaks down big ideas that may at first seem too far out reach to someone just getting started or in a place of confusion. There is a reason, after all, why Thor is a successful business owner, author, executive coach and content-driven podcaster.
Gritty, experienced and accessible, Thor brings to bear what holds people back from realizing their full potential. Through his latest venture, Peak Performance Nation, he teaches the tools, tips, tricks and strategies necessary to be a Peak Performer no matter what you do for a living. He qualifies the psychology of success in one word: Execution.
His mantra is, "Nothing you've learned matters – unless you can EXECUTE!" We hear you, Thor! Game on!
Move the Chains
Thor Conklin found himself in a tricky situation when the economy collapsed in 2008. Until then, everything he'd done as an entrepreneur had gone well. "I had the Midas touch," he laughs.
Well, things went really badly for awhile when he made the move to a completely different industry, doing things he had no clue how to do. "I learned a valuable lesson from veering off track," Thor says. "Stick with what you know and keep getting better at it!"
Touchdown!
There is no question that creating his Ultimate Success Map is one of Thor's biggest wins. 16 years of intense study coupled with a fortuitous ride on the train inside the Atlanta airport led Thor Conklin to putting together a tool that anyone can use to take their life, business or career ball into the end zone.
Interview Links
Follow Thor on Twitter @ThorConklin
Like the show? Click the purple icon to subscribe in iTunes and leave me a review, which will help others find this inspirational content. Thank you for listening!