Sharon Cully on the Indisputable Connection between Processes and Growth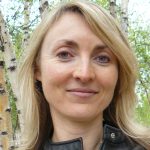 Sharon Cully is the owner and founder of Simply Processes, where she helps entrepreneurs find the time they need to grow their business, make more money, and create more freedom. With 15+ years of experience working with leading global brands like Coca-Cola, Diageo, and GlaxoSmithKline, Sharon has successfully helped companies around the world to increase performance and minimize costs, all while meeting customer objectives. She founded Simply Processes as a way to utilize her experience to help entrepreneurs who have been successful but are now feeling stuck, scale up to the next level by gaining control of their business processes.
Sharon founded Simply Processes as a way to utilize her corporate experience to help smaller entrepreneurial companies gain control over their business processes, ultimately making more money while also freeing up the owner's time, giving them more choices – to grow or sell their business, or simply work less. Clear, documented tasks and responsibilities, along with successful automation and delegation, ensure that everyone delivers consistently outstanding results.
Big growth goals require big transformation, and many entrepreneurs worry that their employees will resist the change. Sharon has extensive experience helping large groups successfully navigate change and uses tried-and-true strategies to help employees transition and adopt new ways of working.
Links & Resources
Connect with Sharon Cully here
LinkedIn
Click here to take advantage of Sharon's amazing free offer!
Leading Your Team through Big Change
Everything Is Figureoutable
The Big Leap
Thanks for listening!
The Team here at PYP has put together another uplifting, insightful, and inspiring show for you today. Our goal is to bring you timely, relevant, and useful conversations so that you can experience more success, energy, and LIFE as the leader of your business, career, side hustle, or passion.
If you haven't already been incredibly generous and awesome, now's your chance when you leave us a review and make sure to subscribe to the show wherever you listen to podcasts!
Here are a few ways I can help you: