Sean Adams on Challenging Conventional Wisdom about Building Your Wealth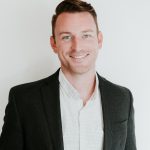 In 12 years of owning multiple small businesses, Sean Adams felt overwhelming stress stemming from the government and banks having control over his income. Consequently, he consumed hundreds of books, interviews, and courses to learn as much as he could about finance and discovered the ultra-rich had insider knowledge about protecting and growing wealth.
Sean made it his mission to distill down these secrets and make sure everyone had access to them. This led him to found Leveraged Life Management in order to help other professionals leverage a time-tested wealth-building strategy of the ultra-rich.
In today's episode, Sean Adams shares when he got the call to leadership in the investing space; how his upbringing influenced his money story; and why becoming your own banker is a good idea.
Visit Sean's website
Connect with Sean on LinkedIn
Listen to his podcast
Thanks for Supporting the Podcast!
The Team here at PYP has put together another uplifting, insightful, and inspiring show for you today. Our goal is to bring you timely, relevant, and useful conversations so that you can experience more success, energy, and LIFE as the leader of your business, career, side hustle, or passion.
If you haven't already been incredibly generous and awesome, now's your chance when you leave us a 5-star review!
Here are a few ways I can help you:

Share this episode with one person who could use a boost of inspiration and positivity today.
Grab your copy of my leadership playbook that teaches you the 11 skills you can quickly master to become an exceptional leader.
Buy one of my books on Amazon and leave me a 5-star review.
How's your writing these days? Is what you write and say more "ho-hum" than "oh ya!" Let's work on making your writing work better for you.  Book a free call with me today!