Russ Stephens on Why Offering the Lowest Price for Your Products and Services Can Backfire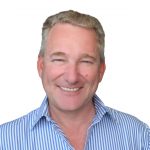 Russ Stephens has a fantastic perspective on the current economic shifts happening around the world, including why pricing products and services too low can actually be harmful to your professional reputation.
As the co-founder of the Association of Professional Builders, a leading business coaching company dedicated to improving the residential construction industry for both builders and consumers, Russ has seen the changes affecting the housing industry for several years. These changes have universal relevance and reflect what has been happening to many industries in the last decade.
Since 2014 he has been helping builders double the size of their businesses through profitable growth. The Association Of Professional Builders excels in providing cutting-edge systems, world-class support, and sales & marketing training to the construction industry.
Links and Resources from Russ Stephens
Here's where you can grab the generous offer Russ makes at the end of our conversation
Books Russ recommends:
The e-Myth by Michael Gerber
Influence by Dr. Robert Cialdini
Thanks for Supporting the Podcast!
The Team here at PYP has put together another uplifting, insightful, and inspiring show for you today. Our goal is to bring you timely, relevant, and useful conversations so that you can experience more success, energy, and LIFE as the leader of your business, career, side hustle, or passion.
If you haven't already been incredibly generous and awesome, now's your chance when you leave us a review and make sure to subscribe to the show wherever you listen to podcasts!
Here are a few ways I can help you: