Nedra Rezinas on Taking Purposeful Action with Your Online Marketing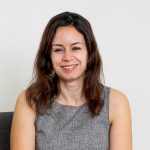 Get inside the mind of an experienced marketer to learn what works, what doesn't, and why adopting a marketing mindset can transform your business or career. Today's guest Nedra Rezinas offers excellent tips and advice on getting the most out of your marketing efforts.
Nedra Rezinas is a marketing coach with 20+ years of business experience, including working with over 200 businesses on their websites and marketing decisions. She has worked in a variety of roles such as business owner, web designer, project manager, consultant, teacher, mentor, and contributor. She loves teaching at the Small Business Development Center at Portland Community College in Oregon and enjoys the lasting, amazing connections to her students over the years.
Links and Resources from Nedra Rezinas
Get to know Nedra Rezinas on her wesbite
Thanks for Supporting the Podcast!
The Team here at PYP has put together another uplifting, insightful, and inspiring show for you today. Our goal is to bring you timely, relevant, and useful conversations so that you can experience more success, energy, and LIFE as the leader of your business, career, side hustle, or passion.
If you haven't already been incredibly generous and awesome, now's your chance when you leave us a review and make sure to subscribe to the show wherever you listen to podcasts!
Here are a few ways I can help you: