Kim Daly on Creating Financial Freedom through Franchising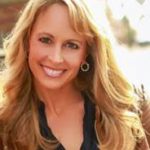 Most towns these days are dotted with all sorts of businesses that are part of the franchising business model. Just about everything you can think of can be franchised — from food to car repair to crafting supplies. Chances are good you have shopped at a franchise at least once this year and in turn, helped out a local business owner.
Ever wonder about the people who choose to own franchises or what it takes to decide which franchise is the right franchise?
Why do some franchises work out while others close their doors?
In today's episode, you will get an inside look at the world of franchising from my guest, Kim Daly. Kim has spent the last 20 years helping people achieve financial freedom by enabling them to find the perfect franchise opportunities. Her skill for matching a client's background, interests, skills, finances, and life goals to the ideal opportunity has made her one of the top franchise consultants in the country. If anyone knows franchising, it's Kim Daly!
Enjoy the show!
Links and Resources from Kim Daly
Take advantage of Kim's generous offer here!
Thanks for Supporting the Podcast!
The Team here at PYP has put together another uplifting, insightful, and inspiring show for you today. Our goal is to bring you timely, relevant, and useful conversations so that you can experience more success, energy, and LIFE as the leader of your business, career, side hustle, or passion.
If you haven't already been incredibly generous and awesome, now's your chance when you leave us a review and make sure to subscribe to the show wherever you listen to podcasts!
Here are a few ways I can help you: