Judd Armstrong on Why You Must Go After Your Dreams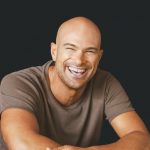 Judd Armstrong is a passionate entrepreneur with a visionary innovative approach to business. In 2006, Judd spearheaded the wireless revolution when he founded and bootstrapped JayBird, becoming the third top premium headphone brand in the US alongside Beats and Bose, a great story of customer insight, innovation, and word-of-mouth.
Judd sold Jaybird to Logitech for $95M in 2016.
After selling JayBird, Judd took a few years off to farm a small piece of independence and self-sufficiency at his new farm in Australia. In the meantime, he developed a lifestyle-friendly method of trading Bitcoin, with just 12 trades per year on average, which grows money by 100X over a few years. He has now made this method available for the first time with his Unlisted app which is uniquely designed from the ground up to cater to the needs of first-timers, with performance that delights any experienced trader. If financial independence is what you desire, this could be for you.
Judd has dedicated much of his time to studying the power of positive thought and how the subconscious controls so much of our relationship with happiness, health, and wealth. Out of that knowledge, he developed a companion app, Jump, which is designed to help you reprogram your brain with positive thoughts.
Links and Resources from Judd Armstrong
Learn more about Judd Armstrong on his website.
Thanks for Supporting the Podcast!
The Team here at PYP has put together another uplifting, insightful, and inspiring show for you today. Our goal is to bring you timely, relevant, and useful conversations so that you can experience more success, energy, and LIFE as the leader of your business, career, side hustle, or passion.
If you haven't already been incredibly generous and awesome, now's your chance when you leave us a review and make sure to subscribe to the show wherever you listen to podcasts!
Here are a few ways I can help you: