John Vuong on Why SEO Still Matters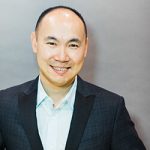 Think SEO is a thing of the past? Think again! Today's guest John Vuong takes us inside the world of local search, SEO and why it matters more than ever. He also shares insider tips and tactics about how you can make SEO work for you without knowing all the backend tech stuff.
John Vuong is the owner and founder of Local SEO Search. He helps small and medium-sized businesses rank on Google and dominate their local market. John puts a strong emphasis on relationships and treats his client's like family, wanting to not only help them rank but to help their business grow and succeed.
Links and Resources from John Vuong
Learn more about John Vuong here and how he can help you with local search and SEO!
Thanks for Supporting the Podcast!
The Team here at PYP has put together another uplifting, insightful, and inspiring show for you today. Our goal is to bring you timely, relevant, and useful conversations so that you can experience more success, energy, and LIFE as the leader of your business, career, side hustle, or passion.
If you haven't already been incredibly generous and awesome, now's your chance when you leave us a review and make sure to subscribe to the show wherever you listen to podcasts!
Here are a few ways I can help you: