Jeremy Segal on Pushing Past Barriers to Share Your Voice in a Bigger Way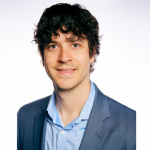 What's so cool about today's guest Jeremy Segal is how open and honest he is about his journey to becoming more visible online and using your voice to make a difference.
Our conversation takes you behind the scenes of Jeremy's path to building several successful businesses as well as taking ownership of his expertise in a bigger way so that others can benefit from what he knows.
Jeremy has successfully launched businesses in Blockchain, Software (SaaS), Automotive Importation, UAV (Drone), and eCommerce. He has grown over 200,000 social followers in his latest business, completely behind the scenes.
He is on a mission to help people share in the biggest possible way, doing his best to help enable and inspire people to go bigger with their voices, especially thought leaders, as they often have the expertise but can lack the reach to make the impact they want. He hosts the podcast Why Influence and since March 2020, he's hosted a weekly meetup of influencers — facilitating that meet up every week.
Links and Resources from Jeremy Segal
Grab Jeremy's generous offer here
Listen to Jeremy's Podcast Why Influence
Connect with Jeremy on LinkedIn
Thanks for Supporting the Podcast!
The Team here at PYP has put together another uplifting, insightful, and inspiring show for you today. Our goal is to bring you timely, relevant, and useful conversations so that you can experience more success, energy, and LIFE as the leader of your business, career, side hustle, or passion.
If you haven't already been incredibly generous and awesome, now's your chance when you leave us a review and make sure to subscribe to the show wherever you listen to podcasts!
Here are a few ways I can help you: