46: Playing at Your Highest and Best — with Dr. Jayne Gardner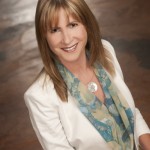 Listen to the episode (0:30:58)
Kick Off!
Dr. Jayne Gardner has a passion for coaching others using the latest discoveries in neuroscience and quantum physics to reprogram their brains in order to lead a more fulfilling life. Dr. Gardner holds a doctorate and a master's degree in psychology and counseling and has served as a faculty member at Texas Christian University and The University of Dallas.
She is a Master Certified Coach, one of 400 coaches in the world who has achieved this designation. She has hosted her own radio show called Wired to Win and was interviewed on Good Morning Texas and CNN's Business Unusual concerning the application of her flagship process, Mindset for Success, to the business community. She has written two books: How to Change Other People and Divine Intelligence.
Dr. Gardner is a sought after public speaker and a principal of The Gardner Institute, a training facility for coaches accredited by the International Coach Federation.
Move the Chains
Have you ever compromised your true self in order to please others? To stay safe when you really wanted to play big?
Dr. Jayne Gardner did with a book she wrote and didn't publish right away…and it cost her big time. "When we allow the fear of what others might think of us to hold us back," she says, "we hurt not only ourselves but those who can benefit from our gifts, as well."
Touchdown!
Sitting down and having that tough conversation with herself about what really mattered helped Jayne move from the Red Zone into the End Zone — and she's never looked back.
"You just have to go for it," she says. "Life's too short to sit on the sidelines and watch everyone else win the games."
Interview Links
Like the show? Click the purple icon to subscribe in iTunes and leave me a review, which will help others find this inspirational content. Thank you for listening!