Emily Morgan on Delegation as a Leadership Strategy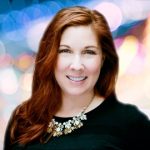 Emily Morgan is an entrepreneur with an innate heart for supporting others. Her mission is to create freedom and energy for people to do what they love by helping them master delegation. Emily speaks nationally on the topics of delegation, automation, remote workforces, and flexwork culture, and she has been featured in Forbes as a Top 50 Remote Employer, contributed articles to the Huffington Post, and highlighted in the NY Times.
As the leader of Delegate Solutions, she and the team focus on helping entrepreneurial leaders better manage their time and priorities. Their virtual executive support program includes their proprietary delegation system as a service that provides fractional executive support coupled with proven delegation strategies to help leaders leverage themselves more effectively.
Emily recently launched the Elevation Quarter™ Workshop, which guides a small cohort of like minded leaders through a series of delegation exercises to help them find more freedom. Her newest ebook, The Elevation Freedom Guide™, provides entrepreneurs with practical advice and concrete processes to execute delegation successfully.
Enjoy! 🙂
Recommendations from Today's Show:
Grab Emily's offer from the show
Check out the tools Emily Morgan mentioned using for her business:
Bamboo HR
Slack
Zoom
Books
Get Emily's book Let It Go here
Thanks for Supporting the Play Your Position Podcast!
The Team here at PYP has put together another uplifting, insightful, and inspiring show for you today. Our goal is to bring you timely, relevant, and useful conversations so that you can experience more success, energy, and LIFE as the leader of your business, career, side hustle, or passion.
If you haven't already been incredibly generous and awesome, now's your chance when you leave us a 5-star review!
Here are a few ways I can help you:

Share this episode with one person who could use a boost of inspiration and positivity today.
Grab your copy of my leadership playbook that teaches you the 11 skills you can quickly master to become an exceptional leader.
Buy one of my books on Amazon and leave me a 5-star review.
How's your writing these days? Is what you write and say more "ho-hum" than "oh ya!" Let's work on making your writing work better for you.  Book a free call with me today!