Derek Stone on How Forgiveness Changes Everything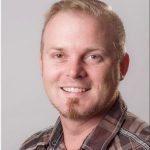 For years Derek Stone had dreams of becoming a musician. This road didn't lead him to success, however, it led him to Nashville, TN. Struggling to live as a starving artist with a family to feed, it was then he thought "there's got to be a better way." He went through an early life crisis, changing careers with the help of mentors, and watching YouTube. He took his God-given talent of creativity and transferred it from being something you hear to something that you can see. As it turned out, the construction industry was his road to success, the "better way" he had longed for. In three short years, he grew a small one-man show into a company with $1.2 million in gross revenue.
He credits his success today to one decision he made as a senior in high school: forgiving his dad and taking a different path in life than his parents. He blamed his dad for every bad thing he went through as a child: from being sexually abused and going hungry, to taking cold showers because the power got cut off. He was a bitter teenager and wanted a better life, so when the opportunity presented itself, he took it and chose forgiveness. 36 years have passed since the beginning of his story and he is currently living his best life. He enjoys hunting, fishing, knife making, and hanging out with his family. He also loves empowering people to re-tool and change their lives.
Links and Resources
Connect with Derek Stone on his website here
Click the cover to learn more about Derek's book: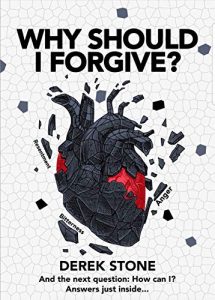 ***FALL REGISTRATION IS NOW OPEN***
Learn why sharing what you know with a bigger audience can be one of the best decisions you'll ever make … even if you have no idea where to start! Register for this exciting 6-week program today!
The Team here at PYP has put together another uplifting, insightful, and inspiring show for you today. Our goal is to bring you timely, relevant, and useful conversations so that you can experience more success, energy, and LIFE as the leader of your business, career, side hustle, or passion.
If you haven't already been incredibly generous and awesome, now's your chance when you leave us a review and make sure to subscribe to the show wherever you listen to podcasts!
Here are a few ways I can help you: