Dana Corey Takes Us From Impossible to Possible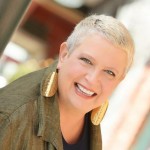 Listen to the episode (0:27:48)
Kick Off!
Dana Corey is an international speaker, high performance business strategist and the Founder of Big Heart, Big Life where big money & big love go hand in hand. Her passion is coaching successful women entrepreneurs to get beyond what they already know, believe and do, so they can turn their 'impossible' into "accomplished!"
Dana has mentored hundreds to entrepreneurial success, facilitated personal growth seminars and trained others to do the same since her 20's. Her clients include entrepreneurs, small business owners, and Fortune 100 and 500 executives. She is the creator of the Big Success Curriculum, which includes the Elite Business Transformation program, BS Academy and BS Society.
Move the Chains
Dana Corey hasn't always known what she wanted to do. After 16 years in a successful Direct Selling career, Dana found herself adrift with no clear plan about what was next. Listen in to the episode to find out the simple thing she did to move closer to the End Zone and create a new six-figure business.
Touchdown!
Dana recalls what it was like speaking in front of an audience without the use of notes, a podium, or a PowerPoint as a crutch, and how stepping up into this new space was a win she won't forget anytime soon!
Interview Links
Like the show? Click the purple icon to subscribe in iTunes and leave me a review, which will help others find this inspirational content. Thank you for listening!