Curtis May on the Velocity of Money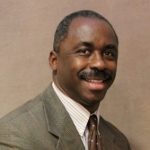 Curtis May is the creator and owner of Practical Wealth Advisors (PWA) and host of The Practical Wealth Show Podcast. The primary focus of his financial planning firm is to help individuals and families become financially free by following the principles of wealth creation that have endured for centuries around the world.
As the host of his popular podcast, The Practical Wealth Show, and in his individual meetings with clients, Curtis teaches people that their number one financial asset is their knowledge. The more they know, the lower their risk, and the greater their chance of success over time. He feels strongly that financial products are simply tools. What makes the biggest difference in people's lives isn't the product, it's how they use it.
Curtis has been planning for individuals for more than 35 years, and he is passionate about helping his clients save money and live the very best life they can right now. Curtis is very blessed to be married to his wife of 22 years, Erica, a family law attorney. They like each other so much that they even share an office together! Curtis and Erica have three amazing daughters and love to travel.
Links and Resources from Curtis May
Check out the podcast hosted by Curtis May
Books mentioned on today's episode:
Thanks for Supporting the Podcast!
The Team here at PYP has put together another uplifting, insightful, and inspiring show for you today. Our goal is to bring you timely, relevant, and useful conversations so that you can experience more success, energy, and LIFE as the leader of your business, career, side hustle, or passion.
If you haven't already been incredibly generous and awesome, now's your chance when you leave us a review and make sure to subscribe to the show wherever you listen to podcasts!
Here are a few ways I can help you: