48: Building Champions One Mindset at a Time — with Christine Meyer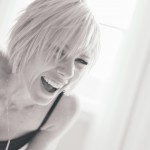 Listen to the episode (0:32:58)
Kick Off!
Christine Meyer has been a coach for 15 years to entrepreneurs, athletes and people in the entertainment industries who seek to powerfully elevate their perspectives on money, relationships and themselves. Through highly personalized coaching, Christine helps people to masterfully create their reality. When she's not coaching, she's mostly being bossed around by her 6 year old daughter.
Move the Chains
Like so many highly successful people around the world, Christine Meyer has had her share of ups and downs. The 2008 recession took Christine out of the game and forced her to look deep inside herself for answers about what to do next. "I went from living this incredible lifestyle with investments and renters to finding ourselves with nothing and filing bankruptcy," she says. "Not everything always goes according to plan, but you have to keep playing the game."
Touchdown!
"Deciding that I was still in the game allowed me to keep playing, even during the tough times," Christine recalls. She believes cultivating the right mindset when faced with overwhelming obstacles is one of her greatest personal and professional achievements.
Interview Links
Connect with Christine on Facebook and Instagram @christinemeyercoaching
Like the show? Click the purple icon to subscribe in iTunes and leave me a review, which will help others find this inspirational content. Thank you for listening!