Dr. Carol Parker Walsh Sports Winning Wardrobes & Scores Touchdowns of Hope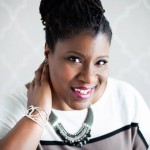 Listen to the episode (0:32:47)
Kick Off!
Dr. Carol Parker Walsh is an award-winning and sought-after speaker, trainer, certified image professional, and #1 best selling author specializing in developing strategies for individuals to hold a positive personal and professional self-image. She's one of 20 licensed Fashion Feng Shui® practitioners, holds a JD in employment law and has a PhD in human development.
In her business Evolve Image Consulting, Carol combines her expertise in appearance, communication, behavior, identity development, body structure and color, along with 25+ years as an executive, lawyer, and academic, to support her clients in creating a personalized style that embraces their essence and life goals. She has appeared on various radio programs, blogs, in magazines, and other print.
Move the Chains
Having had a lot of success in other careers, Carol Parker Walsh found herself at a place of transition right around her 50th birthday. Not only did she get in a car accident, but she lost her father.
"All of these things happened in a short span of time," she recalls. "It was definitely a tough point in my life when I had to make some decisions and wasn't sure which direction I was heading in next."
Touchdown!
Carol Parker Walsh scored a huge touchdown after taking up her coach's challenge to get out of her comfort zone and become more visible.
"I hired a photographer. I hired a make up artist. I pulled things from my wardrobe and launched my blog," she says. "The results have been tremendous! I'm getting messages from people who tell me I give them hope."
That's definitely a win in our book here at PYP!
Interview Links
Get to know more about Carol Parker Walsh on her website Evolve Image Consulting.
Connect with Carol on Facebook.
Follow Carol on Twitter @evolvingurimage
Want more great tips on how to dress like a champion? Get a copy of Carol's #1 Amazon Best Selling book here!
Like the show? Click the purple icon to subscribe in iTunes and leave me a review, which will help others find this inspirational content. Thank you for listening!