Beth Armknecht Miller on the Value of Asking for Feedback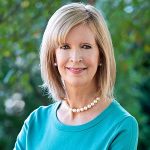 Beth Armknecht Miller is CEO of Executive Velocity, a top talent and leadership development advisory firm. Beth is a trusted executive consultant, Vistage Chair Emeritus, and committed volunteer. She is certified in Myers Briggs, Hogan, and Business DNA. And, she is a Certified Managerial Coach by Kennesaw University. Beth's insight and expertise have made her a sought-after speaker on hiring, leadership development, and succession planning. She is a frequent contributor to Entrepreneur Online, About.com, and TalentCulture to name a few. She is a graduate of Babson College and Harvard Business School's OPM program.
Today Beth and I talk about the power of asking for feedback, why accountability is so important for success, what leaders can do to get better, and how we can move forward as our best selves despite the current challenges occurring around the world. Enjoy the show!
Links and Resources
Schedule your f.ree coaching call with Beth here
Beth's Website
Check out Beth's book on Amazon
Listen to or read Indistractable
***FALL REGISTRATION IS NOW OPEN***
Learn why sharing what you know with a bigger audience can be one of the best decisions you'll ever make … even if you have no idea where to start! Register for this exciting 6-week program today!
The Team here at PYP has put together another uplifting, insightful, and inspiring show for you today. Our goal is to bring you timely, relevant, and useful conversations so that you can experience more success, energy, and LIFE as the leader of your business, career, side hustle, or passion.
If you haven't already been incredibly generous and awesome, now's your chance when you leave us a review and make sure to subscribe to the show wherever you listen to podcasts!
Here are a few ways I can help you: