Tom Schwab Helps Businesses Succeed with Podcast Interview Marketing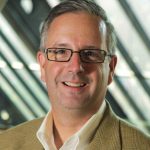 Listen to the episode (0:35:02)

Tom Schwab completes the circle of PYP MVPs from a very special tribe known as Interview Valet. Starting with Aaron Walker, who led to Matt Miller, who led to Scott Beebe, who led to Tom Schwab…I feel like the Interview Valet team has been represented very well here at PYP. That's one of the many reasons I was so excited when Tom agreed to come on the show. Interview Valet has been a strategic partner for us here at PYP — I am grateful for the many outstanding individuals Tom and his team have put behind the mic to share their wisdom and insights with us on this podcast. Some things to know about Tom Schwab: He knows how to build an online business. He's done it successfully several times, and now helps others find online success with podcast interview marketing. He is a digital marketing engineer who helps solopreneurs, entrepreneurs and small business owners harness the power of the internet with a clear actionable plan so they can quickly grow a profitable business with an automated marketing and sales machine that attracts visitors, engages prospects and delights customers. He knows this is not just theory because he built his business from a regional player to a national leader in under 3 years with no marketing or sales department. These days, he serves by sharing what he's learned through writing, speaking, coaching, consulting and leading mastermind groups. Leadership skills and insights Doug shares on today's show:

Checklists are written in blood — make sure it's someone else's blood!
Learning from our mistakes is painful — but that pain is part of positive growth
Recognize what your strengths are and focus on those — we can't do everything
Just because you can do something doesn't mean you should – stay in your zone of genius
Average doesn't stand out — find that special thing about yourself and let it shine

Tom believes that marketing, at its heart, is starting a conversation with someone who could be an ideal customer. Tom helps thought leaders (coaches, authors, speakers, consultants, emerging brands) get featured on leading podcasts their ideal prospects are already listening to. After having the chance to chat with Tom here on PYP, I have no doubt that what Tom says about marketing is possible! Like the show? Click the purple icon to subscribe in iTunes and leave me a review, which will help others find this inspirational content. Thank you for listening!