Tim Bratz on Achieving Financial Freedom through Real Estate Investments.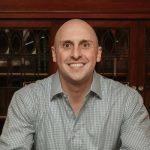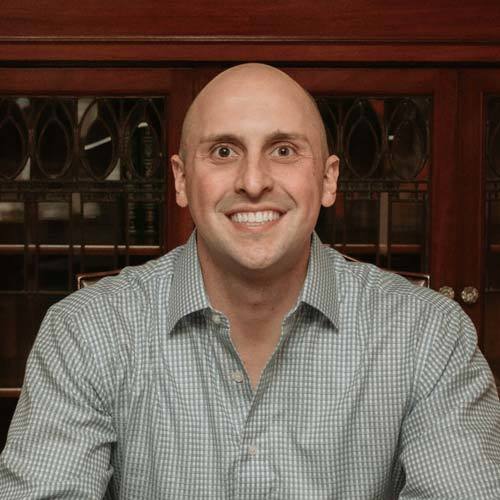 Tim Bratz is the CEO and founder of CLE Turnkey Real Estate, a real estate investment company that acquires and transforms distressed commercial and apartment buildings into high-performance investment assets.
Tim began his real estate career in 2007 as a commercial broker in the competitive NYC real estate market, where he saw the true potential of real estate to transform lives. He spent time reading, attending workshops, and networking with accomplished entrepreneurs, and found that being resourceful was a cornerstone to becoming successful. Tim's resourcefulness helped him build his first real estate company in 2009 in Charleston, SC, when he used a credit card to acquire his first property. Tim transformed a rundown duplex all on his own and turned a profit on his first deal. He reinvested those proceeds, meanwhile seeking private capital to expand his growing company. Today Tim still uses this formula for success, which all starts with being resourceful and having the right mindset. Working in real estate, Tim has learned how to build a passive business and create a residual income that allows him to live the lifestyle of his choice.
Tim now focuses on educating and empowering active and passive investors to become financially free through commercial real estate. Under Tim's leadership, CLE Turnkey owns over 1,300 rental units across five states and operates one of the largest property management companies in greater Cleveland. Tim is a husband and proud father, organizer for CLE Captains of Industry Mastermind and Cleveland Entrepreneurs & Business Owners Meetup Group, graduate of the Goldman Sachs 10,000 Small Businesses program, and an active member of several high-performance national entrepreneur masterminds, including Collective Genius, Deal Maker Family, The Brotherhood, Multi-Family Boardroom, and Advisor's Council.
Tim Bratz MVP player Stats:
Around the age of 20, Tim moved from his hometown in Cleveland, Ohio to New York City and got a job as a commercial real estate agent, brokering leases in Manhattan. After seeing the wonders of owning rental real estate, Tim quickly decided that was the path he wanted to follow.
After years of being not so great at real estate and experiencing many failures, Tim built his business to a highly successful operation with a solid team of professionals and partners on his side.
In this episode, we talk about the difficulties Tim has managing his business and team, what success means to him, the importance of letting go of the fear that's always around money so that you can accelerate your business, the modern changes in investing in commercial real estate that weren't available last generation, some strategies for those looking at commercial real estate, and Tim's wisdom on giving as much value you can.
Think the economy is in good standing? Make sure to give this episode a listen to hear Tim's vision on the real estate market and the economy's status for the near future!
Keep the conversation going by sharing this episode with your friends, colleagues, and on social media!
Thanks so much for listening. 🙂
Quotes
"I'm not even the quarterback, probably more of the coach of my team."
"It was $10,000 a month in rent with a 4% annual increase on the rental amount and a 12 year lease term, and I did the math on it and I was like, this guy's making almost 2 million bucks as the landlord over the next 12 years for doing something one point in time…and it motivated me and opened my eyes that I was on the wrong side of the coin."
"If you don't have metrics in your business, then you cannot measure your business, right? And if you can't measure your business, you can't manage your business"
"Once you reach that point [success] it's more about showing people what an exceptional life can look like and really painting a picture."
"I said I just can't do this. He goes, you need an assistant."
"What you'll find in business and in life and success is that, there's always another level. There's always another layer and every level that you get to, guess what? There's another level of problems that comes with it that you needed them be able to push through again.
"The only people who get rich in a lawsuit or the attorneys."
"Some of the biggest setbacks in life are actually some of the greatest setups."
"Be your best, not the best."
LINKS
Jab, Jab, Jab, Right Hook by Gary V.
Get more out of PYP with these links:
We always appreciate your rating and review on iTunes!
Like the show? Click the purple icon to subscribe in iTunes and leave me a review, which will help others find this inspirational content. Thank you for listening!