Terry Lammers on How to Buy or Sell a Business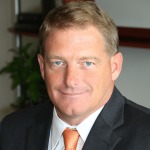 Forget sales & net income; focus instead on gross profit & cash flow… and here's why. Today's starting QB Terry Lammers grew up watching his parents run their own company in the fuel & lubricants industry, and eventually came on as a full-time employee in the early 90's and took over as president of the company.
In just 18 years, TriCounty Petroleum had purchased 11 different companies, growing Terry's family business from $750,000 annual sales to over $40 million when the company was sold in 2010. Today, as co-founder and managing member of Innovative Business Advisors, Terry taps into his financial expertise and hands-on business experience to advise and guide prospective business owners who are interested
in buying, as well as current business owners looking to sell their enterprises.
In his new book, You Don't Know What You Don't Know, Terry provides an in-depth examination of the process of buying, growing, and eventually selling a business. Through Terry's guidance, business owners and aspiring business owners are sure to walk away with a wealth of knowledge and advice to lead them down the path to business success in every stage.
Terry Lammers MVP player Stats:
After banking for three and half years and getting his entrepreneurial spirit back, Terry reflected back on his life and came to the realization that he enjoyed buying companies and decided to help people do the same by evaluating and advising their businesses.
In this episode, Terry talks about business valuations and understanding the concepts of operating systems, financials, profits, income, key ratios, and getting the biggest bang-for-your-buck when selling. Terry truly enjoys helping business owners understand their business more than they know. He shares a lot of strategies and modern techniques to manage a business, while also sharing some common misunderstandings and mistakes business owners have about the system of their own businesses.
Want some more ways to understand your companies' value? Make sure to listen to Terry's key offensive Glider Principle, as well as some of his past experiences with some of the people he's worked with, gaining them maximum value for their business!
Keep the conversation going by sharing this episode with your friends, colleagues, and on social media!
Thanks so much for listening. 🙂
Click the cover to get Terry's book: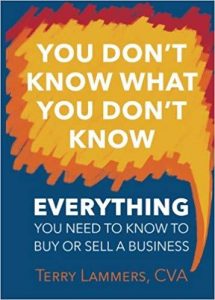 Quotes
"I have this uncanny ability, not that the be able to say no, if somebody comes to me, I'm going to help them."
"It's not about sales and net income, it's about gross profit and cashflow."
"Business owners aren't fully aware of their numbers and maybe price, maybe pricing their products or services to low."
"Business owners aren't fully aware of their numbers and maybe price, maybe pricing their products or services to low."
"If you're a seller, know the value of your company that's going to get you to the touch down. If you're a buyer, know your ratios and know where your cash is."
"There's a lot of advantages in acquiring companies, but if you're on the sell side get a true value of your company. Number one reason most companies don't sell as the owner has an overly high expectation of what the value of their company."
"Don't be afraid to get help. Get a coach."
LINKS
FREE Value Build your Questionnaire
Get more out of PYP with these links:
We always appreciate your rating and review on iTunes!
Like the show? Click the purple icon to subscribe in iTunes and leave me a review, which will help others find this inspirational content. Thank you for listening!