12: Leaving the Law to Become an Entrepreneur — with Natasha Hazlett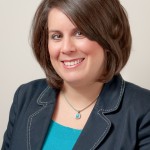 Listen to the episode (0:28:40)
Kick Off!
Natasha Hazlett is a branding expert who works with her husband Rich to transform ordinary businesses into extraordinary ones. She is an award winning Internet Marketer as well as the founder of several courses for emerging small businesses.
Although she is professionally trained as a lawyer, Natasha's real love comes from working with others to make a big impact on their lives. She has written several books designed to help people move their businesses forward, including the soon-to-be-released title, Cash in on You.
Move the Chains
From Natasha's vantage point, being authentic and over-delivering on your promises will get your farther these days than just about anything else. With so much noise in the marketplace, those who are able to bring the best of who they are to business each day are the ones who score touchdowns and consistently win games.
Touchdown!
When Natasha realized she was losing money by going to her job as a lawyer every day, she knew it was time for a change. What surprised her was the way her boss reacted to her resignation announcement — and the outcome of that conversation is one of Natasha's most memorable touchdowns of all. Listen to the episode to hear what her boss said!
Interview Links
If you enjoyed the show, I would really appreciate your review in iTunes!