42: Pretty Dresses & Drinking Champagne Wins Games — with Mary Louise VanNatta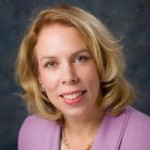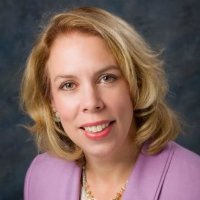 Kick Off!
Mary Louise VanNatta, CAE has consulted with organizations and nonprofit associations since 1986 as owner of VanNatta Public Relations (VPR) and more recently its sister company, Spire Management. As a popular social columnist, she writes the weekly "Out and About with Mary Louise VanNatta" for the Statesman Journal newspaper in the Capitol City of Salem, Oregon.
Since 2009 she has been covering the comings and goings of those involved in nonprofit events and has also been writing a monthly business column for the Salem Business Journal since 2006. Mary Louise has been recognized with a number of awards over her career for writing, event planning and as Rotarian of the Year. She was honored with a nomination for the Athena award for outstanding women and as one of the Statesman Journal's outstanding women in business.
Move the Chains
"When you marry for money, you earn every penny." Dr. Phil
Mary Louise believes the same can be said for business relationships. "We have to really think about who we want to work with for the long term," she says. "And sometimes, the best thing for both parties is to walk gracefully away."
She is the first to admit that walking away from a lucrative client is terrifying, but in the end, cutting your losses and making room for new opportunities can be the best thing for yourself — and your business.
Touchdown!
Turning her passion for socializing into a career — basically wearing pretty dresses, going to parties and drinking a champagne for a living — has been Mary Louise VanNatta's biggest touchdown to date. Listen in to hear how she has been able to cash in on her passion and have a ton of fun in the process!
Interview Links
Connect with Mary Louise on LinkedIn and Facebook!
You can also follow her on Twitter @PRSalem
Like the show? Click the purple icon to subscribe in iTunes and leave me a review, which will help others find this inspirational content. Thank you for listening!