23: How to Listen to Our Intuition and Live Life on Our Terms — with Mary Sheehan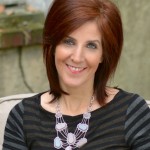 Listen to the episode (0:26:51)
Kick Off!
Outside of the school of hard knocks, Mary Sheehan graduated Summa Cum Laude from Duquesne University in Pittsburg, PA with a degree in pharmacy and enjoyed a successful career for more than 20 years. Having recently answered her inner calling, Mary now teaches and trains people who are burned out by their jobs or businesses how to hone and trust their intuition to create more time, money, peace and happiness.
Move the Chains
After being hit by a truck, Mary realized life was too short to continue playing a position that didn't suit her any longer. She says, "That accident was the biggest wake up call of my life, and I knew from that point forward I had to be myself in whatever I did, no matter what."
Two of the best decisions Mary made moving forward were: 1) hiring great coaches to help her learn how to play her new position as an Intuitive, and 2) not hiding her intuitive gifts from the world any longer.
Touchdown!
When a family member passed away, Mary followed her intuition and wrote a complete eulogy for the departed. Despite being afraid of what her family would think when she presented the eulogy, she pushed past her fear and shared the piece. How people responded not only surprised her, but affirmed her decision to forge ahead with her change of position.
Interview Links
Connect with Mary Sheehan on her website.
Follow Mary on Twitter @marysheehan
Find Mary on Linkedin
If you enjoyed the show, be sure to subscribe in iTunes and leave me a review! Thank you!