33: Building Relationships and Remaining Relevant in Our Digital World — with Kai Davis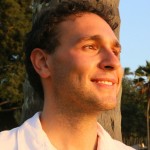 Listen to the episode (0:28:40)
Kick Off!
What does it take to stay relevant in a crowded and noisy marketplace? How do you connect your products or services with the right audience? And what's the deal with SEO these days? Tune in to hear my conversation with Kai Davis, a leading expert in ecommerce and digital marketing, who answers these questions and more.
Kai Davis is an Outreach Consultant who makes his home in Oregon. He works with eCommerce companies and helps them increase their sales. Kai connects with influencers and authorities online and finds opportunities to expose their audience to your best products and content. Typical results include more traffic, more sales, and an improved image.
Move the Chains
9 months into building an eBay business, Kai found himself feeling disillusioned and burned out. Even though the money was good, Kai knew he needed to take his life in a completely different direction. Rather than forge ahead for the sake of forging ahead, Kai made a decision to stop playing the game altogether. From the sidelines, he took some time to reflect on what mattered most to him as an entrepreneur and drafted up an entirely new game plan. That new plan — and its execution — have made all the difference to Kai.
Touchdown!
Always a team player, Kai tells a story reminiscent of Butch Cassidy and the Sundance Kid where he and a colleague had a wild ride up the I5 corridor between Eugene and Portland in order to meet the deadline for a significant product launch.
Interview Links
Connect with Kai Davis over on his website at www.kaidavis.com where you can subscribe to his newsletter and get answers to many of the most pesky questions about outreach marketing, getting more traffic, organic rankings, and SEO.
If you enjoyed the show, be sure to subscribe in iTunes and leave me a review! Thank you!