15: Some Secrets of Getting Organized — with Julie Starr Hook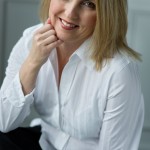 Listen to the episode (0:24:15)
Kick Off!
Julie Starr Hook has been organizing other people's lives professionally for more than ten years.
After graduating from the University of Oregon, she worked as a sales representative for a food broker, where she learned space management techniques in the grocery industry. In 1996, Julie decided to become a stay-at-home mom and began exploring her interest in organizing homes. In 2003, she formed Five Starr Organizing, and began writing a weekly column on organizing for a northwest newspaper.
Move the Chains
Writing for the newspaper opened a lot of doors for Julie. Soon after her columns started appearing weekly, her phone was ringing off the hook. and today, she serves a full book of clients. Many of her clients are repeat customers because of Julie's "Five Starr" services –and her ability to show you that organization isn't just about your closets!
Touchdown!
Julie now has more than 250 columns on organizing under her belt and in June of 2012, she published her first book, "From Frazzled to Freedom." Of her many accomplishments, Julie is particularly proud of her book because it allows her to serve a wider audience than she can in her local area.
Interview Links
Two resources Julie recommends for authors interested in expanding their marketing efforts are HARO and Author Central on Amazon.
You can connect with Julie on her website, www.fivestarrorganizing.com and find links to her social channels there. Be sure to grab a copy of her book on Amazon — Click the cover image here to check it out and if you like it, be sure to write her a "Five Starr" review!
If you enjoyed the show, I would really appreciate your review in iTunes!