11: The Power of Documenting Your Personal History — with Gloria Nussbaum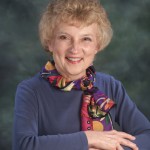 Listen to the episode (0:29:57)
In just 2 short hours...
...learn the skills that can make you an exceptional leader! I'll send you my leadership playbook directly to your inbox, right now!
Kick Off!
Gloria Nussbaum has been in love with radio and broadcasting since she was a little girl. In fact, her first purchase ever was a transistor radio, followed by a tape recorder not long after that. Becoming a personal historian in the second half of her life was not only a natural fit for her, but has allowed her to live her passion of interviewing people and recording their stories. Be sure to listen in to this week's episode to learn how Gloria discovered she could actually build a business around her passion and get paid for doing what she loves.
Move the Chains
After running her own business for 13 years, Gloria has picked up a thing or two about being in business for yourself. On today's show, she shares seven powerful realizations she's come to about being a business owner that everyone can benefit from hearing.
Touchdown!
While Gloria has scored many touchdowns in her life, she says one of the best ones is when she recognized that although she has to be in charge with whatever she's doing, she is not an entrepreneur. She clarifies for listeners the difference between being an entrepreneur and being a solopreneur, and how her position as a solopreneur has been instrumental in her ongoing business success.
Because May is Personal History Awareness Month, the second big touchdown for Gloria is her recent involvement with a project called "Grown Up Show & Tell." This is a day dedicated to adults sharing their stories locally with an audience, and it's part of an initiative to get people sharing their personal stories with each other in local communities.
Gloria will be hosting a local "Grown Up Show & Tell" at the Singer Hill Cafe in Oregon City, Oregon at 10:00 a.m. on Saturday, may 17, 2014. She would love to meet new people and looks forward to what the day has in store.
Interview Links
If you enjoyed the show, I would really appreciate your review in iTunes!