25: Building Your Professional Network — with Doug Goodrum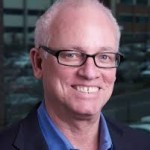 Listen to the episode (0:27:46)
Kick Off!
Doug Goodrum is the Founder & Executive Director of the Career Resources Network, an organization dedicated to empowering career seekers and advancing career development.
Prior to founding the CRN, Doug has enjoyed a variety of fun and challenging experiences including working as a Territory Account Executive for XEROX in Atlanta, Georgia and building a "personally met" network of more than 3000 contacts from professionally networking for over 30 years. Doug is truly the king of making quality connections and teaching others how to do the same.
Move the Chains
Doug's current success didn't always come easy. A high school drop out, he learned pretty quickly that life wasn't going to take him very far without some formal education, so at 21, he enrolled in college where he not only thrived, but met the late Dr. Jim Manning, the man who would become his mentor and shape Doug's career from that point forward.
Touchdown!
Doug subscribes to the philosophy that "It's not how you start; it's how you finish." Despite having the odds stacked against him, Doug figured out a way to stay on the field and move the ball into the end zone multiple times over the course of his professional life. Listen in as he shares a great story about his early days with Xerox and one of the biggest touchdowns of his career.
Interview Links
Connect with Doug Goodrum on his LinkedIn profile and be sure to mention you heard his story on the Play Your Position Podcast.
Visit Doug at his website, CRN Global
If you enjoyed the show, be sure to subscribe in iTunes and leave me a review! Thank you!