5: Making the Successful Transition from Employee to Entrepreneur — with Cynthia Trevino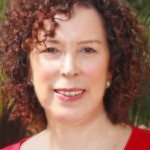 Listen to the episode (0:25:31)
Kick Off!
Cynthia Trevino is a founding partner of Resonnect, a company that helps clients identify and evaluate growth opportunities in the rapidly changing business landscape. As a Baby Boomer, she remembers the tech industry long before the Internet came on the scene and has had the good fortune to witness tech's evolution over the past twenty-five years as both a tech employee and tech entrepreneur. With her longevity in the industry, Cynthia has a special appreciation for and perspective of technology and its impact on the world.
Move the Chains
Making the shift from employee to entrepreneur was not something Cynthia had on her life's map, but when the opportunity came to make that switch, she took it and hasn't looked back since. One of the biggest challenges she faced early on was knowing how to promote herself and her business effectively. Self-promotion is something she continues to see many entrepreneurs — especially Baby Boomer women — struggling with.
Touchdown!
When Cynthia found her ideal avatars in entrepreneurs who decided they were going to use social media as a valuable tool to grow their businesses, she realized she had the expertise and knowledge to help them achieve their goals.
Additionally, when Cynthia realized that the number of followers on your Facebook or Twitter feed isn't what's essential to building a successful business — it's the quality of your community and how engaged they are with your content that makes the biggest difference long-term, she experienced a freedom that has allowed her to continue serving her clients with great results.
Interview Links
Connect with Cynthia on Twitter, LinkedIn, and her blog:
If you enjoyed the show, I would really appreciate your review in iTunes!