Andy Paul on How Selling Is Changing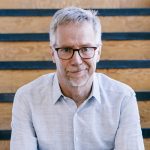 Andy Paul says that selling is changing… but not in the ways that most people believe (and why this is important to entrepreneurs, CEOs, and sales leaders).
Andy is the host of his own top-rated podcast called Accelerate! With Andy Paul which has more than 700 episodes produced and nearly 2 million downloads. Andy is the go-to resource for sales leaders and top sales producers. He educates and inspires sales professionals to take their expertise to the next level.
Andy is #8 on LinkedIn's list of the Top 50 global sales experts, where over 166,000 professionals follow his daily posts on sales. He is the author of two Amazon best-selling books, as well as the founder of The Sales House, the first all-in-one modern personal growth program for modern B2B sellers.
On today's episode, Andy and I talk about sales education and the power of people along with
Why technology and automation are having a massive impact on sales productivity — and why, unfortunately, it's not a good impact (yet)
Why the ability to be human is becoming even more valuable in sales (and will only increase in value)
Click here to learn more about how Andy can help you grow your business or career with better sales!
= = = = =
LIMITED TIME! Only a few spots left for the Confluence Women's Retreat at Skamania Lodge in the Pacific Northwest in December! This is the go-to retreat for women of influence and distinction who want to be in community, have conversations that matter, and connect with other dynamic women who are committed to changing the world through service, creativity, and leadership. Click here for details of this fantastic experience.
Get more out of PYP with these links: