41: Andrea Lake on Why We Can't Compare Our Behind the Scenes to Other People's Highlight Reels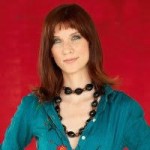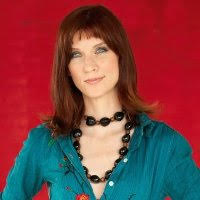 Kick Off!
Andrea Lake is the Founder and CEO of Lessons.biz and Co-Founder of Mentor Mojo. Both are e-learning platforms to help hyper accelerate entrepreneurs on their journey to success. She has founded 14 companies since she was 18 years old, including StickerJunkie.com and YogaJunkie, as well as Delinquent Distribution which owned the merchandise sales rights on massive brands including: Minecraft, World of Warcraft, Call of Duty, Walking Dead, The Hobbit, etc. She has recently lectured at Harvard, and is passionate about teaching business to the next generation of entrepreneurs.
Move the Chains
"Too often we compare our behind the scenes to other people's highlight reels."
Andrea Lake knows what it's like to be successful — and to go to zero twice. While it may look like her journey has been nothing but win after win, Andrea found herself $1.2M in debt at one point — and decided not to file bankruptcy but instead, hustle to earn the money to pay the debt back. Then the recession hit and the company she was expecting to do $1M in sales on its initial launch got a mere 70 sales on its first day.
She recalls: "I went from a very lavish lifestyle to not having two nickels to rub together. It put me in a funk for four months, wondering whether I wanted to try to get back up again." But of course, as all entrepreneurs know too well, the pull to get back up and give things another go was too strong for Andrea. After seeing a video of Oprah interviewing Simon Cowell, she realized she had no choice but to give it another go.
Touchdown!
Andrea scored a huge touchdown for her business (one worth $1M) when she set her sights on overcoming a tee shirt design obstacle (i.e. people weren't buying her merchandise) and leveraged the collective talents of her competitors to deliver designs that the market would buy. Even though she had to give up some of the profits to score big, she looks back and says she wouldn't do it any other way if she could go back and run that play again.
Interview Links
Andrea's Book Recommendations
Like the show? Click the purple icon to subscribe in iTunes and leave me a review, which will help others can find this inspirational content. Thank you for listening!