Scott Reib on How to Legally Protect Yourself and Your Business Online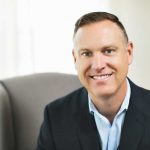 Listen to the episode (0:40:45)
It's not every day I have the chance to chat with an attorney who knows a thing or two about Internet law. Scott Reib happens to be one such attorney, and you are going to want to hear what he has to say about doing business online today. The deeper we go into the 21st century, the more important it will be to understand the legal parameters of running an online business.
Scott is on a mission to disrupt the legal industry, and he's off to a great start in making that paradigm shift! Believe or not, lawyers can be a business owner's best friend and not just when things are heading south in a fast way.
Here are Scott's MVP Player Stats:
Scott Reib (pronounced "Reeb") is known as America's Legal Coach. He's the official Zig Ziglar Small Business Lawyer, a Ziglar Legacy Certified Trainer, and he has over 20 years of experience as an attorney. For the last two decades, Scott has been helping business owners, entrepreneurs, coaches, and service providers to "shatterproof" their businesses and succeed in the professional world. Scott is a firm believer that seeking legal advice doesn't have to be intimidating or expensive if we treat lawyers like primary care doctors instead of ER doctors. Through his subscription-based Access Plan legal service, Scott is making great strides in shifting that perspective.
Keep the conversation going by sharing this episode with your friends, colleagues, and on social media!
Thanks so much for listening. 🙂
Free Offer for Team PYP
To get the generous offer Scott Reib shares with Team PYP, click here.
Like the show? Click the purple icon to subscribe in iTunes and leave me a review, which will help others find this inspirational content. Thank you for listening!