Richard Newman on Having More Impact with Improved Communication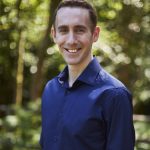 Richard Newman is the Founder of Body Talk, a business that helps people improve their communication and impact. In the past 23 years his team has trained over 120,000 business leaders around the world. One client gained over $1 Billion in new business in just one year using Richard's techniques, winning 100% of their new business pitches.
When Richard was 18, he started his mission to discover the core principles of communication. As part of this mission, he lived in the foothills of the Himalayas with Tibetan monks who spoke no English. They had to communicate non-verbally to understand each other. He then worked as a professional actor before becoming a communication coach and keynote speaker.
Richard's research on non-verbal communication was published in the Journal of Psychology. His study proved that you can increase your leadership ratings by 44% and win 59% more votes in an election by changing a few simple behaviors. He has also won the coveted Cicero Grand Prize Award for Best Speechwriter of the Year. His new book 'Lift Your Impact' explores how you can transform your mindset, influence and future to elevate your work, team and life.
Connect with Richard Newman
Connect with Richard on his website: https://ukbodytalk.com/
Get his book here:  https://liftyourimpact.com/thebook
Recommended Books & Resources
Can't Hurt Me by David Goggins
= = = = =
My latest book, The Far Unlit Unknown — is available now! Grab your copy here
Here are three more ways I can help you:
Share this episode with one person who could use a boost of inspiration and positivity today.
Bring me in to speak at your next event.
Book a free call with me today to discuss that book you finally want to write this year.
Episode Summary
Leadership development and personal growth. (4:07)
Leadership and communication struggles. (10:03)
Communication skills and personal growth. (13:04)
Storytelling in business and its importance. (16:41)
Creativity, mindset, and inspiration in a post-pandemic world. (22:38)
Business challenges during the COVID-19 pandemic. (25:44)
Focusing on core values for stress management and personal growth. (28:27)
Setting bold goals and living a life of purpose. (35:17)
Leadership, influence, and long-term transformation. (38:27)
Leadership, self-improvement, and personal growth. (48:37)