Paul Jackson on Simple Automation Tweaks Small Businesses Can Use to Scale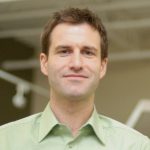 What does it take to optimize a small business for scale?
For many small business owners, scaling can feel overwhelming and out of reach. In today's episode, I talk with Paul Jackson who sees things very differently. Paul is the Founder and CEO at Method — the complete process automation tool for businesses that use QuickBooks and Xero. He believes that building small business software with a one-size fits-all mentality is lazy and outdated. This firm belief, paired with his experience as a self-taught coder and entrepreneur, resulted in Paul's empathy for small business owners. It also sparked his passion for changing the software landscape. While living in a bike shed during university, Paul built and sold his first business, QXpress (a field service scheduling app).
After that, Paul started Method, a company driven to equalize the future of small business technology. Method is an entirely customizable platform for small businesses that want to simplify their unique way of working. Method is best known for its flagship product, Method:CRM.
Connect with Paul Jackson
Follow him on Twitter @paulalexjackson
Recommended Books
How to Avoid a Climate Disaster by Bill Gates
Traction: Get a Grip on Your Business by Gino Wickman
= = = = =
The Team here at PYP has put together another uplifting, insightful, and inspiring show for you today. Our goal is to bring you timely, relevant, and useful conversations so that you can experience more success, energy, and life on your leadership journey.
= = = = =
My latest book, The Far Unlit Unknown — is available now! Grab your copy here
Here are three more ways I can help you:
Share this episode with one person who could use a boost of inspiration and positivity today.
Bring me in to speak at your next event.
Book a free call with me today to discuss that book you finally want to write this year.
Episode Summary