Patrick Woods on Driving Business Growth with Community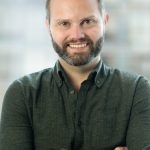 For brands of all sizes and shapes, community is fast becoming the driver of success. Today's guest has been at the epicenter for many years of helping brands bake community into their ecosystems for long-term growth and sustainability. If you're wondering what factor can determine setting your brand apart from others in your space, you will want to listen to what Patrick has to share in today's episode.
Patrick Woods is co-founder and CEO of Orbit, the leading community growth platform. Orbit enables teams to grow and measure their community across any platform. By gathering details of all community interactions in one place, Orbit delivers insight into the individuals and organizations and their relationship with your company.
In the past, Patrick has led customer success teams at Keen IO and Figure Eight. He has more than 10 years of marketing and customer success experience. He's the co-creator of the Orbit Model, host of the Developer Love podcast, and is the author of the Brand Strategy Canvas (Apress). He lives in San Francisco and is an avid fencer.
Thanks so much for listening and for your ongoing support of my creative work and this podcast!
= = = = =
Connect with Patrick Woods on his website here
Engage with him on Twitter here
Books Patrick Recommends:
The Trillion Dollar Coach by Bill Campbell
7 Powers by Hamilton Helmer
Amp It Up by Frank Slootman
Polarity Management by Barry Johnson
= = = = =
My latest book, The Far Unlit Unknown — is available now! Grab your copy here
= = = = =
The Team here at PYP has put together another uplifting, insightful, and inspiring show for you today. Our goal is to bring you timely, relevant, and useful conversations so that you can experience more success, energy, and life on your leadership journey.
Here are a few ways I can help you:
Share this episode with one person who could use a boost of inspiration and positivity today.
Bring me in to speak at your next event.
Book a free call with me today to discuss that book you finally want to write in this year.