Owen McGab Enaohwo on Processes and Procedures that Drive Business Growth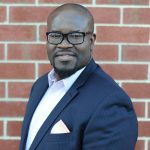 Owen McGab Enaohwo is the CEO and Co-founder of SweetProcess, an easy to-use software that enables company executives and their employees to collaborate together to quickly document and/or improve their standard operating procedures, processes, and policies.
In our conversation, Owen explains why businesses with well-defined processes and procedures outperform businesses that don't.
Owen was previously the CEO of Hire Your Virtual Assistant (H.Y.V.A.), a virtual assistant service for small business owners. His specialties include business development, negotiation, operations management, and more.
Thanks so much for listening and for your ongoing support of my creative work and this podcast!
= = = = =
Take Sweet Process for a test drive with Owen McGab Enaohwo here
Recommended Book:
Built to Sell by John Warrillow
= = = = =
My latest book, The Far Unlit Unknown — is available now! Grab your copy here
= = = = =
The Team here at PYP has put together another uplifting, insightful, and inspiring show for you today. Our goal is to bring you timely, relevant, and useful conversations so that you can experience more success, energy, and life on your leadership journey.
Here are a few ways I can help you:
Share this episode with one person who could use a boost of inspiration and positivity today.
Bring me in to speak at your next event.
Book a free call with me today to discuss that book you finally want to write in this year.