Melissa Hughes on Living a Richer and More Satisfying Life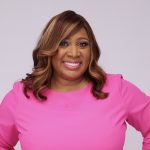 With us today is Melissa Hughes, founder of Live Rich, Spread Wealth—a business (and movement) that is all about helping people live richer lives as a result of becoming their best selves. Melissa is a best-selling author, speaker, and master business coach that became a self-made millionaire by the age of 31! Known as The Guru of Implementation®, Melissa's success, and that of her clients, is a result of her practical, proven systems for business and life success.
Her clients include companies like Microsoft, Motorola, ESPN, and globally recognized speaker Lisa Nichols, star of the hit film, The Secret, as well as small start-ups and individuals. Large corporations around the world hire Melissa to advise them on projects and initiatives to the tune of $20 million, and she specializes in helping to ensure culture, communication, project scope, and implementation are successful across divisions, departments, and business units.
Melissa is a dynamic, transformative speaker who has presented to companies and at entrepreneurial events, conferences, universities, and associations throughout the U.S. and in Ukraine, Dubai, Costa Rica, Canada, Bali, Tokyo, and Amsterdam, to name a few.
Thanks to her high-accountability and firm-love coaching style, Melissa's coaching clients (who number in the thousands) have created massive results in their business and personal lives. Melissa, a wife and the mom of a seven-year-old global citizen (who has already been to 14 countries), serves as a board member on the Detroit Chapter of the Entrepreneur Organization. She has worked with leaders, trailblazers, sleeping giants, and entrepreneurs worldwide, helping them live their divine purpose and a full life.
Get ready to be inspired!
Connect with Melissa Hughes
= = = = =
The Team here at PYP has put together another uplifting, insightful, and inspiring show for you today. Our goal is to bring you timely, relevant, and useful conversations so that you can experience more success, energy, and life on your leadership journey.
= = = = =
My latest book, The Far Unlit Unknown — is available now! Grab your copy here
Here are three more ways I can help you:
Share this episode with one person who could use a boost of inspiration and positivity today.
Bring me in to speak at your next event.
Book a free call with me today to discuss that book you finally want to write this year.
Episode Summary
How Melissa learned the most from setbacks.
4:14
Disappointment is part of job security.
9:49
The emotional rollercoaster of implementing your dreams.
16:33
The difference between a dream and a vision.
21:44
Why setbacks are part of life?
27:52
The importance of taking action.
36:39
Never lose sight of what you want.
42:49
The importance of playing your position.
51:41
The importance of authentic connections.