Megan Peterson — Tackling the Addiction Epidemic One Patient at a Time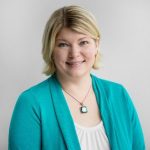 Listen to the episode (0:41:53)

We are facing an unprecedented addiction epidemic in America. Deaths by overdose are growing every year; addiction is a problem millions face every single day. Today's PYP MVP believes there's a better way for addicts to get the help they need when they are ready for recovery. A few years ago, Megan Peterson saw how technology could bridge the gap between addicts seeking help and the therapists who want to serve this demographic. With over 15 years experience in the addiction field as both a counselor and pharmaceutical representative, Megan Peterson knew there could be a better way for patients to get the help they needed. As a result, she started 2nd Chance Counseling Service, providing a cost effective and discreet solution for patients seeking drug and alcohol addiction therapy.
Megan believes that as long as patients are willing to put in the time and do the work, they deserve that 2nd, 3rd, even 10th chance at getting clean and living a full life. The creative solution at 2nd Chance Counseling provides flexibility and better options for patients wanting to change. Access to licensed counselors via video sessions and email support in all 50 states opens up opportunity to seek help without the limitations of work and family schedules for time sensitive counseling. Through the "telemedicine" platform, Megan Peterson is leveraging the future of treatment and offering hope to patients and their families who are committed to doing the work. Leadership skills and insights Megan shares on today's show:

"Band aid" solutions rarely work
Excuses and barriers are just that — excuses and barriers
Technology offers creative solutions to some of life's toughest problems
Surround yourself with people who support you during both good and bad times
A strong vision will keep you going even when times get tough

Discover the "Write" Way to Be a Better Leader! Like the show? Click the purple icon to subscribe in iTunes and leave me a review, which will help others find this inspirational content. Thank you for listening!