Mark Yegge on Winning the Money Game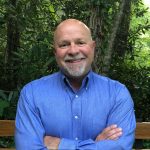 Mark Yegge, the Wealth Architect, has spent his entire life learning and teaching people about wealth and the importance of a success mindset. He started investing when he was 12 – and made enough to buy his first car at 16. Mark started, and later sold, his Wall Street software company – the company that ushered in after-hours trading. He then "retired" at the age of 39, but not before growing the company from nothing to a $30-million dollar enterprise. Along the way, he garnered awards as Small Business of the Year, the Florida 100, and the Inc Magazine Fast 500 – recognizing the fastest growing companies in America.
Personally, he was recognized twice by Deloitte as an Entrepreneur of the Year finalist.
In addition to his achievements in business, Mark has authored books and courses including: Hacking Money, The Cash Flow Machine, Negotiate To Win-Win, The Secrets of Business, and others. Today, Mark manages several investment funds, is a Wealth Architect for 7- and 8-figure investors and provides wealth education through his learning ecosystem at Destiny Creation dot com.
Connect with Mark Yegge
= = = = =
The Team here at PYP has put together another uplifting, insightful, and inspiring show for you today. Our goal is to bring you timely, relevant, and useful conversations so that you can experience more success, energy, and life on your leadership journey.
= = = = =
My latest book, The Far Unlit Unknown — is available now! Grab your copy here
Here are three more ways I can help you:
Share this episode with one person who could use a boost of inspiration and positivity today.
Bring me in to speak at your next event.
Book a free call with me today to discuss that book you finally want to write this year.